How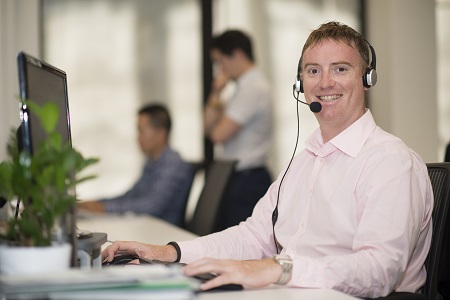 Our webinars are run using a software platform called 'ClickWebinar'. Once you've registered your interest and selected a session, an email will be sent to you with a link to the session and instructions on how to access it. If you need assistance or explanations at any time, just contact one of our advisors. You can even chat with us online, during business hours, just click on the orange tab in the bottom right-hand corner.
Requirements
To be able to attend one of our webinars, you'll need to register your interest below and have access to a computer or device that meets adequate hardware and software requirements.
If you have a relatively new PC or Mac, with at least 512 RAM in memory, and fast internet, you shouldn't have any problems connecting with us. We recommend for PC users to use Microsoft Internet Explorer 8 or above, Mozilla Firefox 3 or higher or Google Chrome. For Mac Users, we recommend Safari 4 or higher, as well as Firefox of Chrome. You'll also need at least Adobe Flash Player 11.3.
You can also sign-in through your iPad, iPhone, Android and Blackberry. You'll have to download and use the 'ClickWebinar' App from your devices store.