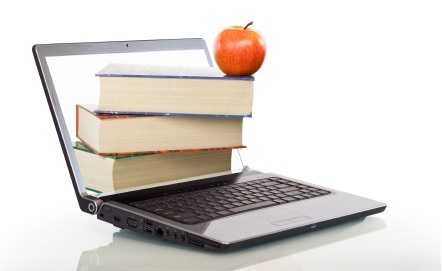 We're all about creating community at Rocket Property Group: a community of successful investors like our whole Rocket team, who are achieving their goals for a secure and comfortable future. There's many ways to connect with us, and many ways to join and help build our community.
workshops & events
Be propelled into investing, armed with a proven strategy for success, an understanding of where and when to buy, and an understanding of what criteria you should be looking for. Whether you're a beginner, intermediate or advanced investor, improving your knowledge and networking with other investors will be of great benefit to you. Our many workshops cover a variety of topics including:
Why property investment? The key principles and strategies for cash-flow positive, low-risk and set-and-forget investing

How do I use leverage to build a property portfolio? Getting started and the importance of structuring loans for growing your portfolio
Where and when do I buy? Understanding property markets and property cycles to maximise capital growth
What type of property do I buy? New vs old property; buy and hold vs buy and sell; develop or renovate?
How does cash flow work? Learn the basics that will transform how you assess a property for cash-flow positive benefits.
Practical Session. Learn how to review and rate property against set assessment criteria in a fun atmosphere whilst learning from experienced investors.
Our workshops are practical and fun. Learn how to review and rate property against set assessment criteria in a fun atmosphere while learning from experienced investors. Enjoy presentations from our team of experienced Property Advisors, and some great practical exercises to help you better understand property investing. Guest speakers provide valuable information on their area of expertise on a regular basis.
Find out when our next workshop is by visiting our Events Page. Also find out dates for our masterclasses for advanced investors and exclusive launch events.
blogs
Rocket is a veritable mountain of information. We've got a long history of published articles in property investing magazines. We're turning these into informative blog posts to benefit you, our clients, and any of the visitors to our website.
Based on our extensive experience in property investing, our original content works as an 'ABC' for the novice investor, and a 'PhD' for those who are more experienced. Get advice on property, location, tax time, investor psychology and the market.
Go to blogs
Rocket News
Find out all the latest news that's happening in the Australian property investor market, updates for our investors on projects they've bought into and also what's happening in the company.
Get in the know with the community of Australian property investors!
Go to the News
videos
Being a 'one-stop shop' for property investing means helping our clients with their investment education, as well as providing all of our other advice, training and other services. We've created short educational videos to assist you with your learning.
Whether it's different investing strategies, what and where to buy, or the processes after sales like contracts and loans, watch and learn from one of our talented team members in our educational videos. New videos are created on a regular basis. If you're on our newsletter mailing list, you'll be advised when new ones are available to watch.
Go to videos
webinars
Knowledge is power, and we want to support our Rocket community members to be both knowledgeable and powerful. If you want to learn more about property investing, and more specifically, what strategies we use to achieve success, take advantage of our free online webinars. Webinars are especially good for those who are time poor and unable to attend one of our Investor Workshops.
During the webinar, an experienced Property Advisor will give you an overview of the content from our workshops and make a 30-minute presentation. At the end, there will be a question and answer session and you'll be provided with further resources to assist your investment education. You'll also have the opportunity to book into a 'Goals and Strategy' session with one of the team to help you continue on your investing journey.
Go to webinars
social media
Through social media, you can connect with us in a whole bunch of ways for the latest information and research within the property sector. Whatever way you prefer – Twitter, Facebook or perhaps reading our informative investment blog – you can find information to help your investment decisions. We're constantly reading research documents, expert opinion, media articles, and other forms of media to improve our knowledge and that of our clients and friends.
It's also important that you can have a trusted source of information. There's a lot of information in our industry, and our posts and blogs will help you stay clear.
If you haven't already done so, Like our Facebook Page or Follow Us on Twitter to ensure you're not missing out!