Blog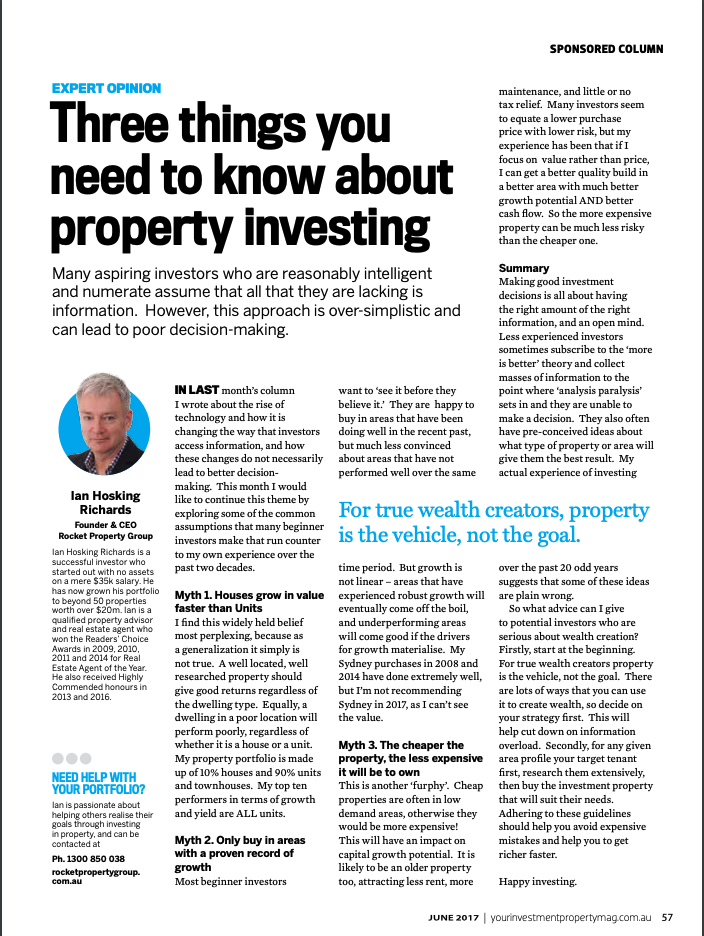 In last month's column I wrote about the rise of technology and how it is changing the way that investors access information, and how these changes do not necessarily lead to better decision-making. This month I would like to continue this theme by exploring some of the common assumptions that many beginner investors make that run counter to my own experience over the past two decades.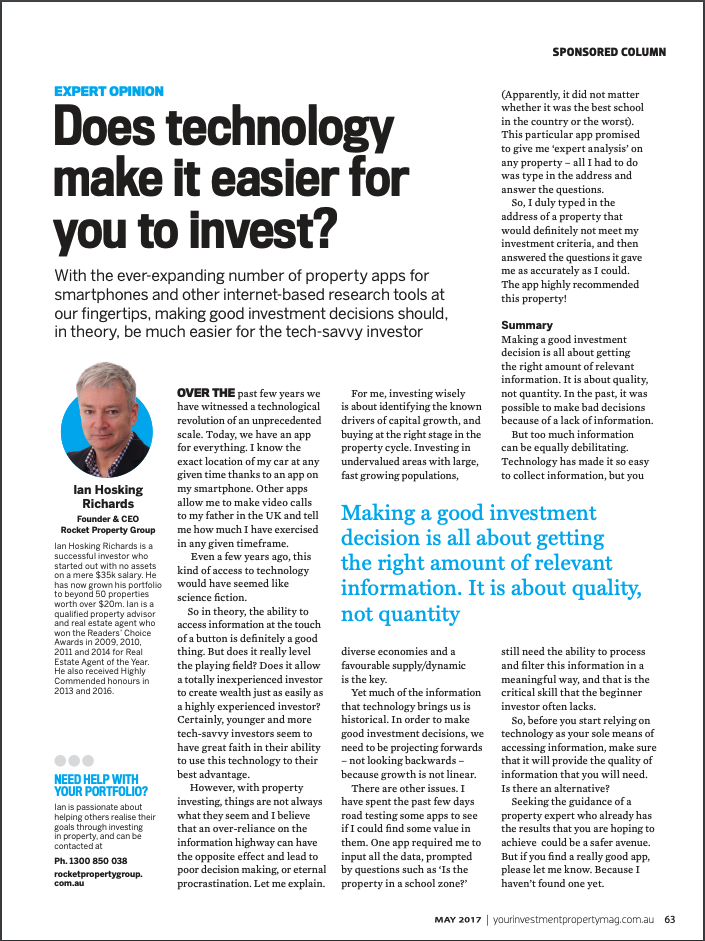 Over the past few years we have witnessed a technological revolution of an unprecedented scale. Today, we have an app for everything. I know the exact location of my car at any given time thanks to an app on my smartphone. Other apps allow me to make video calls to my father in the UK and tell me how much I have exercised in any...
Read More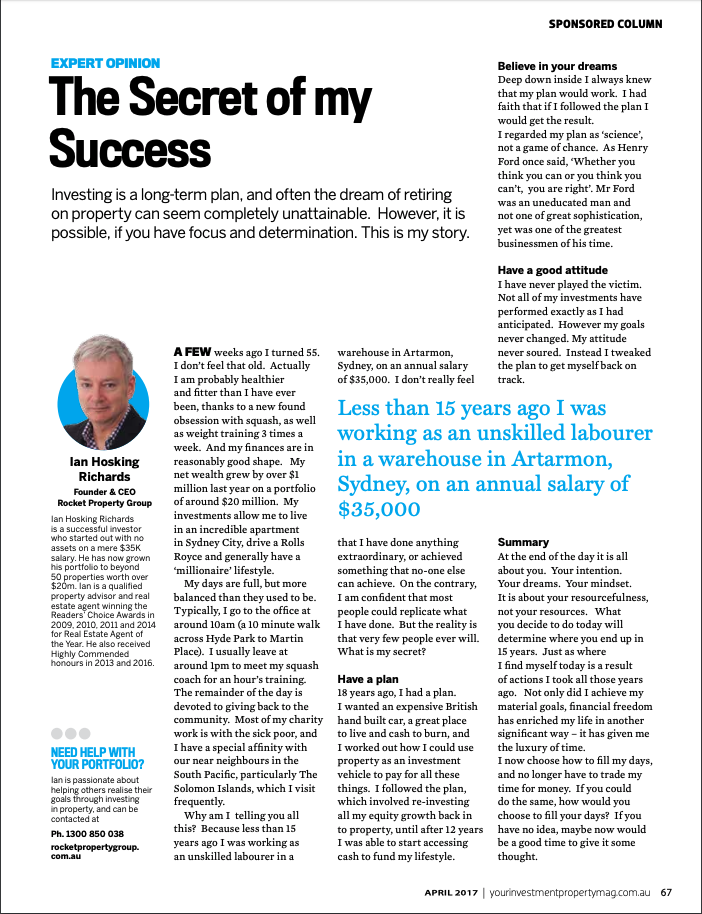 A few weeks ago I turned 55. I don't feel that old. Actually I am probably healthier and fitter than I have ever been, thanks to a new found obsession with squash, as well as weight training 3 times a week. And my finances are in reasonably good shape. My net wealth grew by over $1 million last year on a portfolio of around $20...
Read More