Cutting the noise from property news
Facebook (Like)

Google Plus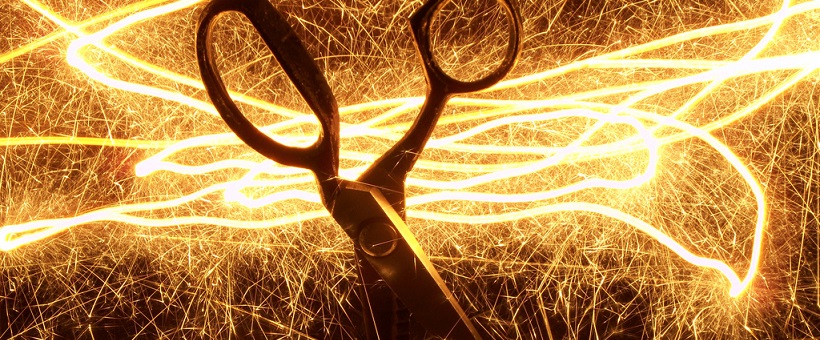 We currently live in an overwhelming state of news, information and advice. This is more than ever evident in property investing sphere. All the authors appear authoritative and yet, they are too often unqualified to comment or skewing information towards an agenda. In this month's blog,
Ian Hosking Richards
, takes aim at the noise and lends a hand in giving you the context behind the articles.
As an astute property investor, I am constantly searching for new information that will keep me ahead of the investing game. Knowledge is King. However, it is vital to receive information in a contextualized format. Otherwise, all you get are sweeping generalisations which do not give you specific information that you can use to make sound investment decisions.
Noise in the news
The tabloids are probably the best example of comment without qualification. They always go for the sensationalist angle – either property is booming like there is no tomorrow, or it is about to fall off a very high cliff. Moderate and sustainable price growth apparently does not sell newspapers, so balanced reporting is replaced by exaggeration and wild conjecture. Not all newspaper journalists have direct experience in investing, so their comments are second-hand in nature, and likely to be embellished with their own 'artistic flair' depending on what they are hoping to achieve with the article.
The case of Brisbane
The Brisbane market seems to be a soft target for anyone who wants to share an unqualified opinion on property. For example, we are told that the 'Brisbane market' is flooded with apartments. That it should be avoided at all costs. For me,
good information is very specific
, so in order to qualify this statement we need to ask a lot of detailed questions.
Supply/Demand is usually localized
. So Brisbane, as well as anywhere else, can be both oversupplied and under-supplied at the same time- depending on where you are looking. So exactly where is this 'oversupply'? Windsor? Greenslopes? Auchenflower?
The reality is that there certainly was an uplift in building approvals and sales from 2013-2015 in the Brisbane inner city ring. However, since dwelling approvals peaked in late 2014, numbers have declined dramatically. Given a two year time lag between inception and completion, settlements in 2019 will reduce to a trickle, just as the population is increasing faster than any other capital city in Australia. The government is aware of this and you can see it in the slate of public and private
projects set for Brisbane
- with many due to finish by 2018.
I have been investing in Brisbane for almost 20 years now and I am certainly not going to miss out on some excellent investment opportunities based on a freelance journalist's paraphrasing of the property data.
Despite the so-called oversupply,
rental yields
have really held up extremely well for those who have purchased well-researched and well-located properties in Brisbane's inner ring. Take a look at the results of our investors in the suburbs of Milton and
Windsor
in Brisbane. When they are discussing the Brisbane property market, are they mentioning rental yields? Or the fact that demand for family homes have also increased in greater Brisbane? Look to articles that provide numbers and details with specificity.
Summary
There is far too much bad information out there – unqualified, non-specific, and designed to scare you. When I got started, my first task was to find some experienced property experts who already had achieved the results that I was aspiring to, so that I could follow their lead. Now, 20 years later, things have come full circle and investors come to me for help and guidance. If you want to create wealth through property, my advice would be to seek someone out that already has the results you want, and are truly worth listening to.
Facebook (Like)

Google Plus