How to get funds after your second property (Part Two)
Facebook (Like)

Google Plus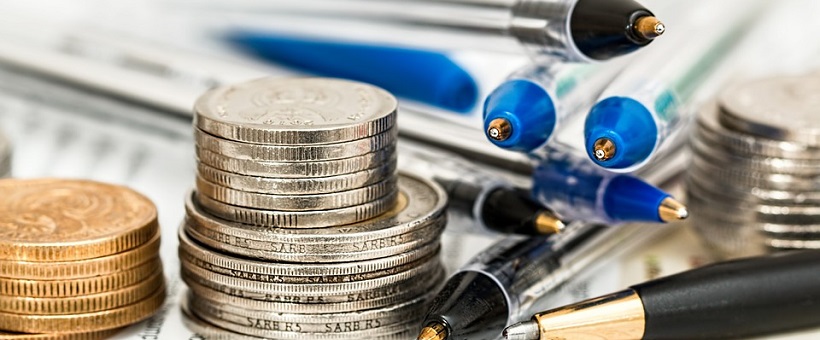 In
Part One of 'How to get funds after your second property'
, Master investor and Rocket Property Group
CEO Ian Hosking Richards
and
Investment Mortgage Broker Alan Dean
explained how and why banks and lenders are turning investors back and how to get over the hurdle. In Part Two of this series, Ian and Alan returns to the case study of Glen and Michelle to see what lead them to their troubles with the banks and how to avoid it in the future. This will be a handy guide for those who have yet to purchase their first or second investment property.
It all starts at the beginning
It's great that Glen and Michelle took the plunge and got started on their investment journey. It takes a leap of faith, and they were prepared to take that leap. However, before we move forward it is important to look back and see what can be improved.
When Glen and Michelle got started, they did it all themselves. They did not ask for help of any kind. Luckily, they have not made any huge mistakes and seem to have chosen some well-located properties that should perform well over time.
With hindsight, it may have been a good idea to have found an
experienced property investor
who could have guided them through the process, pointed out the pitfalls, and given them reassurance that they were on the right track – because even though they have done reasonably well, they did have quite a few sleepless nights of worry. And they would certainly have ended up with a much more suitable financial structure.
Both investment properties are in their local area, so going forward Glen and Michelle will need to adopt a more national perspective and target new areas in order to de-risk their existing portfolio. They need to
diversify
- not keep all their eggs in the one basket, so to speak.
The other thing that
Glen and Michelle are missing is a plan
. Drifting slowly in the right direction means their financial needs are growing as time goes by, but often investors without a clear plan do not end up where they ideally would like to be from a financial perspective. It is much more powerful to have a specific financial goal and a specific time-frame.
Once they know what they want and when they want it, their property mentor and broker should be able to show them how property can allow them to reach their financial goals, and put in place an acquisition plan that will get them there.
future investments
In
Part One
, we got Glen and Michelle's borrowing capacity
reinstated
, and so they are now ready for their next purchase. Our restructure has released another $68,000, plenty for a deposit and buying costs. However, in order to achieve their financial goals they may need to look at multiple purchases over the next few years.
The area they live and invest in has done well in the past, but the last two properties have been purchased close to the top of the current cycle, and so they cannot expect too much growth in the near future from any of their properties. By taking their current LVR from 80% to 90% we could release a significant amount of equity. By doing this they would be able to cover the deposits for their next few properties without having to rely on equity growth from their current portfolio in order to move forward. Let's have a look at Table 3 below.
TABLE 3

PROPERTY
VALUE

CURRENT LOAN

EQUITY RELEASE AT 90%

OWN HOME

$900,000
$652,000

$158,000

INVESTMENT PROP 1

$550,000
$440,000

$55,000

INVESTMENT PROP 2

$410,000
$328,000
$41,000
TOTAL

$1,860,000
$1,420,000
$254,000
Simply by increasing the LVR, which they can now easily service, they have released a total of $254,000 for future investment purposes. This does not include the $45,000 in cash savings, which I would recommend they keep as a buffer in their 100% offset account.
So now that they have strong borrowing capacity as well as plenty of equity for deposits they can contemplate their next purchases. Simultaneous settlements can be stressful. However, they are keen to move forward as quickly as possible while they are finalising their long-term financial goals.
We have always found that the 'one for now, one for later' strategy works really well. This entails entering two contracts for two separate properties, one that is ready to settle right away, and the second an off-the-plan that at this stage would only require a 10% deposit. Bank loans are not required until settlement, meaning that Glen and Michelle only have to focus on one settlement in the immediate future, while the other one in the pipeline can be focused on once the first property is settled.
Glen and Michelle will need to locate a suitable off-the-plan opportunity outside their own area, which is reasonably priced and at the right stage of the property cycle. Their mentor should have experience in off-the-plan purchases and be able to advise them.
Looking at Table 4 below, you can see that from their total available funds of $254,000 we have used $119,000, and still have $135,000 available – enough for another two properties.
TABLE 4

PROPERTY
VALUE

90% LVR

FUNDS TO COMPLETE

OWN HOME

$900,000
$810,000



INVESTMENT PROP 1

$550,000
$495,000



INVESTMENT PROP 2

$410,000
$369,000
INVESTMENT PROP 3

$390,000
$351,000
$54,000
INVESTMENT PROP 4

$450,000
$405,000
$65,000
TOTAL

$2,700,000
$119,000
We still have to ensure that serviceability is maintained, and that would be the job of the broker.
SUMMARY
Glen and Michelle came to us with a reasonable portfolio of just under $2m, including their own home. They wanted to increase their portfolio but were quite surprised to hear that their bank was unwilling to lend them any more money, despite the fact that they felt comfortable that they could cash flow further purchases.
With a bit of financial restructuring, we have managed to get them to a point where they are in a position to potentially double their portfolio from $2m to close to $4m. They are now also working on their long-term financial goals.

We are glad that we have been able to point them in the right direction and we wish them good luck for the future.
If you have any questions regarding restructuring your loans, please feel free to email Alan at alan @ rocketpropertygroup.com.au. If you'd like Ian to help you at with future planning and strategy, please email him at info @rocketpropertygroup.com.au.
Facebook (Like)

Google Plus