Should you invest in off-the-plan property?
Facebook (Like)

Google Plus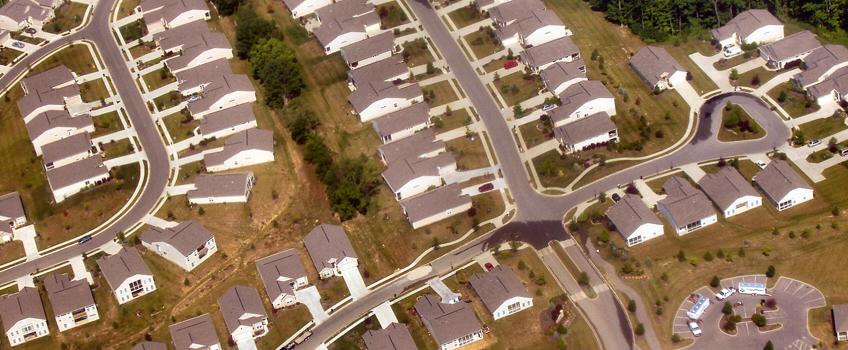 Building a diverse property portfolio does not only mean buying in different areas, cities or states. It can also mean buying different types of property, from houses to apartments, villas, and townhouses. When looking for properties in these categories many investors come up against the decision of whether to buy new or old. That can mean considering buying off the plan.
As I have successfully bought apartments and townhouses off the plan, I know there are many benefits. Buying off the plan can be stress free if strategies to minimise risk are used. Investors may believe it is better to buy what you can see, touch and feel rather than from a set of 'plans' and artists' impressions. However, for many, buying off the plan is an exciting part of their strategy for growing wealth through property. It certainly was for me.
See through the stereotype of the bad Property developer
Every building, no matter how old, was built by somebody at some time – by a developer or builder. Developers have a vision, and builders have the expertise to build a complex of apartments, townhouses, or villas. They research locations and invest their money and are looking for buyers to bring their dreams into reality. A few bad developers can give great developers a bad name.
Most developers cannot fund a development without borrowing from the bank. The bank requires a certain percentage of the complex to be 'pre-sold'. So selling off the plan to owner-occupiers or investors is necessary to get the project off the ground. With the right developer in the right stage of the market and the right location, buying off the plan can be a great strategy for building a portfolio.
Benefits of buying off the plan
Buying off the plan has many benefits. It is easy as you only need a 10% deposit to secure a property. You can have a long time (over 12 months) in the market during the build phase for potential capital growth to occur. At completion you are the beneficiary of the equity growth and you have had no holding costs. If you have bought in a rising market (the right market to buy in) this equity growth can leapfrog you into your next investment.
Buying off the plan means you are buying at today's prices for tomorrow's market. You are getting in at a great entry price and often saving money. Purchasers buying at completion will pay full market price at the time. Developers often give great incentives for off-the-plan purchases, such as furniture packs included, which can give higher rental yields, or first tenant guarantees so that you are earning money from day one after settlement.
What are the risks of buying off the plan?
The deposit is held in a solicitor's trust fund, not by the developer. Many investors think they could lose this deposit if the development does not complete or the builder goes bust. In reality, deposits are refunded to buyers, often with interest earned if the project does not complete.
The other risk is around getting finance when the property is completed. You need a finance strategy to be in place as full finance approval is not available when purchasing. The property is held under contract with a 10% deposit. As approval by the bank only lasts three to six months, preserving your borrowing capacity during the development phase is essential. Travelling overseas, quitting your job, starting a new business venture, or anything that may weaken your position for borrowing at completion is not recommended.
Always Have a contingency buffer
For risk reduction it is important to have funds to complete, such as for stamp duty, legal and other fees of up to 5% of purchase price at time of purchasing. Having a contingency buffer for variations in end valuations of a property is also recommended. Valuations in any market can give investors a nasty surprise with an unexpected shortfall that needs to be funded. For investors with good equity in other property this is not such a problem, but I suggest those relying on cash savings keep another 5% buffer of savings for this purpose.
Buying off the plan can prove very beneficial if you follow a simple strategy. Ian Hosking Richards suggests that buying in a rising market, with a long settlement time, paying a fair market price, and having a finance strategy and contingency buffer can make the process very worthwhile. For more information on the strategies for off-the-plan success have a look at our free 60-minute ebook Rocket Fuel
Facebook (Like)

Google Plus