Pallara: The surprising suburb ticking boxes
Facebook (Like)

Google Plus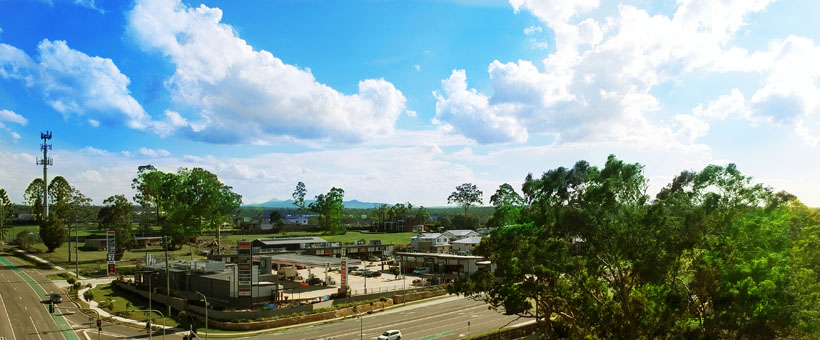 When it comes to affordability, infrastructure spending and population growth, certain suburbs of south-west and outer Brisbane tick all the boxes.
Media attention for Brisbane has recently been focused on the oversupply of inner-city apartments, and investors may be avoiding the Brisbane market for this reason. "Brisbane's property market historically has always lagged behind the other eastern seaboard capitals. But Brisbane's median house price is now 50% below Sydney's, so is it Brisbane's time to shine? It certainly ticks the affordability box!" says Ian Hosking Richards, CEO of Rocket Property Group.
"The good news is that Brisbane ticks the infrastructure spending box as well, with 10 major infrastructure projects planned or underway worth over $100bn, creating over 63,000 jobs." The median acreage price of property in Pallara is $1,510,000, which may appear to exclude it from an investor's radar. However, as a relatively new suburb affected by rezoning as part of the SE Qld Regional Plan 2009–2031 and The Lower Oxley South Neighbourhood Plan, this median can be misleading to investors looking for affordable properties.
In fact, Pallara, which is close to major transport links and local employment hubs, remains very affordable, with new family homes in the newly developing estates priced around $500,000. It is approximately 17km from Brisbane and 9km from Sunnybank, the major shopping precinct drawcard in the area, and local demand makes the Pallara location very attractive to families. Taking into account the fact that Pallara is surrounded by the established suburbs of Parkinson, Calamvale and Heathwood, with median house prices of $636,000, $663,000 and $545,250 respectively, and the true story begins to emerge of its potential.
It's little wonder that Palllara has become an important infill suburb for residential development within Brisbane's south-west urban growth corridor.
"Due to the change of zoning and the development of land in affordable new residential estates in Pallara, you can buy full turnkey, brand new, four-bedroom homes from $500,000, which rent from $490 per week in the current market," says Hosking Richards.
"This makes it an ideal affordable investment for investors with great potential for future capital growth. We have successfully secured four-bedroom, two-bathroom, two-car house and land packages for our investors in the prime estates, close to the new Independent Pallara State School, with developers that offer only 20% of land for investment, with 80% for local buyer owner occupiers" An interesting comparison is Pallara and Rochedale, also in the Brisbane LGA, also around 17km South from Brisbane CBD, and previously a semi-rural community, Hosking Richards says.
" About six years ago, Rochedale was rezoned. It had new residential developments released into the largely acreage suburb. The secret lies in the change of zoning from residential acreage property to low-medium density residential. As a result, Rochedale started growing; the median house price lifted from $415,000 in 2011, to $900,000 in 2016, going over $1m in 2017," he adds.
"We see the suburb of Pallara as a great investment choice for investors in the early days of the redevelopment of this urban growth area in Brisbane LGA. And who knows: it may mirror the growth that occurred in Rochedale."


Brisbane's $100bn infrastructure boom:
•
$85bn investment in Greater Springfield in 2015, including aged care, Mater Hospital, GE Office accommodation,

$1.2bn

Springfield rail corridor, and Orion Central shopping centre



•

$5.4bn Cross River Rail project
•

$3.8bn earmarked for investment in major projects over the next decade at Brisbane Airport Corporation
•

$3bn Queen's Wharf project
•

$2bn Brisbane Live Entertainment Precinct
•

$1.54bn Brisbane Metro rail line
•

$1bn Brisbane Quarter at 300 George Street
•

$160m Springwood mixed-use development
•

$158m Mega Cruise Ship terminal
•

$110m Howard Smith Wharves revitalisation

Source: Pallara House & land Market – National Property Research Co





Facebook (Like)

Google Plus