The 6 must-have criteria for the right investment property
Facebook (Like)

Google Plus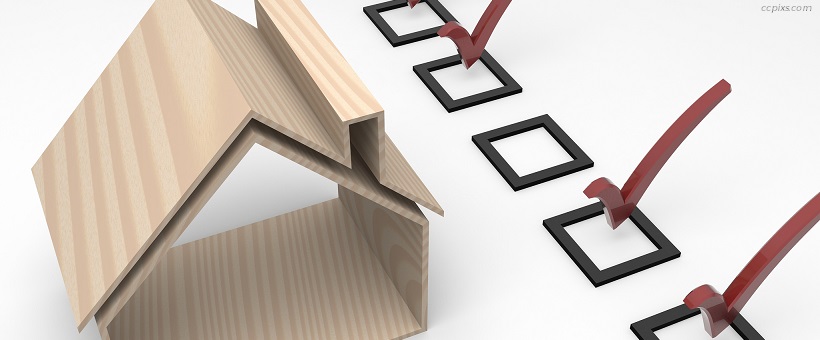 What should be ticked off your checklist when it comes to the perfect investment property? Expert Lindy Lear in her article this month aims to make the process of property selection less emotionally based. Lindy whittles down the many reasons and criteria investors have to this finite shortlist of the fundamental assessment criteria. She believes before any other items, these 6 need to be absolutely checked-off.
1. Affordability
Know your budget first. This should be based on your financial strategy, your borrowing capacity and the cash/equity available. If you can borrow $350,000 and have $55,000 of your own funds/equity, then a property up to $400k value could be within your reach. Don't just look for cheap properties, go for quality and value. Get assessed and get a financial health check done. Speak to a broker about
how much you can borrow
.
2. Strategy
Have you got the time, energy, skills and budget for a "fixer upper"? Or are you time poor and need a more "set and forget", hands-off strategy where the property needs no attention and will look after itself? Cheaper properties cry out for love and attention, whereas newer properties could pay dividends with better rent, better tenants and less maintenance. The strategy isn't just about the purchase but also the after-purchase of upkeep and maintenance.
3. Capital Growth
Knowing what the drivers are for growth in the city, area or suburb is critical. Determine where people want to live or why they would move to the area is the strongest criteria of what will create demand and capital growth. The best way to do this is by looking at the PIE (population, infrastructure, employment/economic drivers) factors. This information is widely available. However if you're too overwhelmed with the research, ask your agent. Speak to your agent/property advisor about the location details that surrounds the property of where you wish to purchase.
4. Rental Yield
Aim for a sweet spot rental yield you can manage. A $400,000 property with $400 a week rent has a yield of 5.2%. Higher yields of 6% - 7% from two rentals on one property (eg Dual Dwelling houses or granny flats) are attractive. Chasing higher yields of 10% -15% may bring with it a higher risk and volatility. You don't particularly want any below the 3% mark. Know the rental market and who your target tenant will be. Those willing to pay a premium rent are attracted to newer properties in good locations.
5. Rental Demand
Vacancy rates (VR) are expressed as a percentage of how many homes are available to rent in the suburb. If the VR is at 3%, the market is balanced. Under 2%, then the demand is good. Under 1% means the rental market is tight and there is strong rental demand. Knowing the demographic and what tenants are looking for in the area is important. Do they want houses, apartments or townhouses/villas? This will direct your search.
6. Cash Flow Positive or Negative
What will the property cost me on a weekly basis? This is a critical question often overlooked by many investors. The cashflow forecast should include the income from the rent and the expenses of the property. The write-offs from depreciation are an important consideration when selecting a new or an older property. It can come as a shock that some older properties that may appear cheap to buy, can cost up to $80-100 a week to hold. Surprisingly, the newer the property the more tax benefits from depreciation and the more positive the cashflow can be.
Summary
Many property shows promote property on emotional appeal and décor. Following the investment criteria above can make the process of finding the right property less emotional and more stress free. Remember this is an investment asset attracting a particular type of tenant - not for you right now.
If you'd like any clarification or further help on any of the above criteria, please do
email me
. Also please contact me, if you wish to receive a copy of the
Cash Flow Calculator
.
Good luck and happy investing!
Facebook (Like)

Google Plus