Volunteering for The Solomon Islands
Facebook (Like)

Google Plus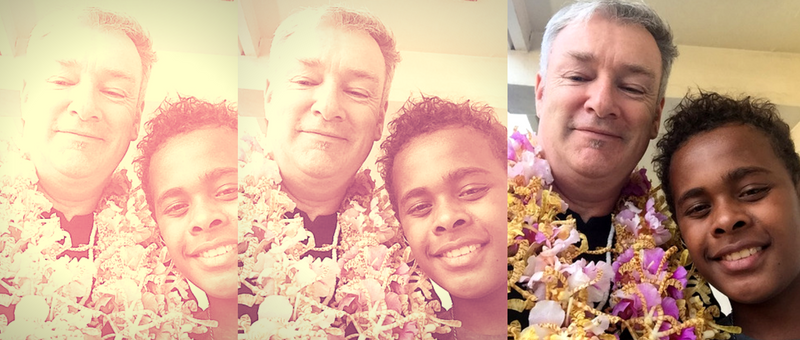 Asides from property, squash and cars, Rocket Property Group CEO, Ian Hosking Richards has found a passion in helping others in The Solomon Islands. Over the last year, Ian has been a volunteer primary carer and Program Coordinator for transfer patients heading over from The Solomon Islands to Sydney for life-saving medical procedures.
Ian has worked with many patients in the last year but it is the story of Basil Dii that stands out for him. Basil has had chronic heart failure almost from birth. Weighing in at a mere 25kg, Basil arrived in Sydney on 9th February this year for an important life-saving medical treatment. According to Ian when he first saw Basil, "he looked like an eight year old child, not a 17 year old teenager."
Basil was in Sydney for five months. His operation had to be delayed several times as his doctors felt that he was not strong enough to survive the procedure. After many weeks of waiting, Basil was finally ready for the operation. It was a necessary wait and proved to be very successful. Basil increased his body weight by 25% in the two months following his procedure, and it has completely changed his outlook on life.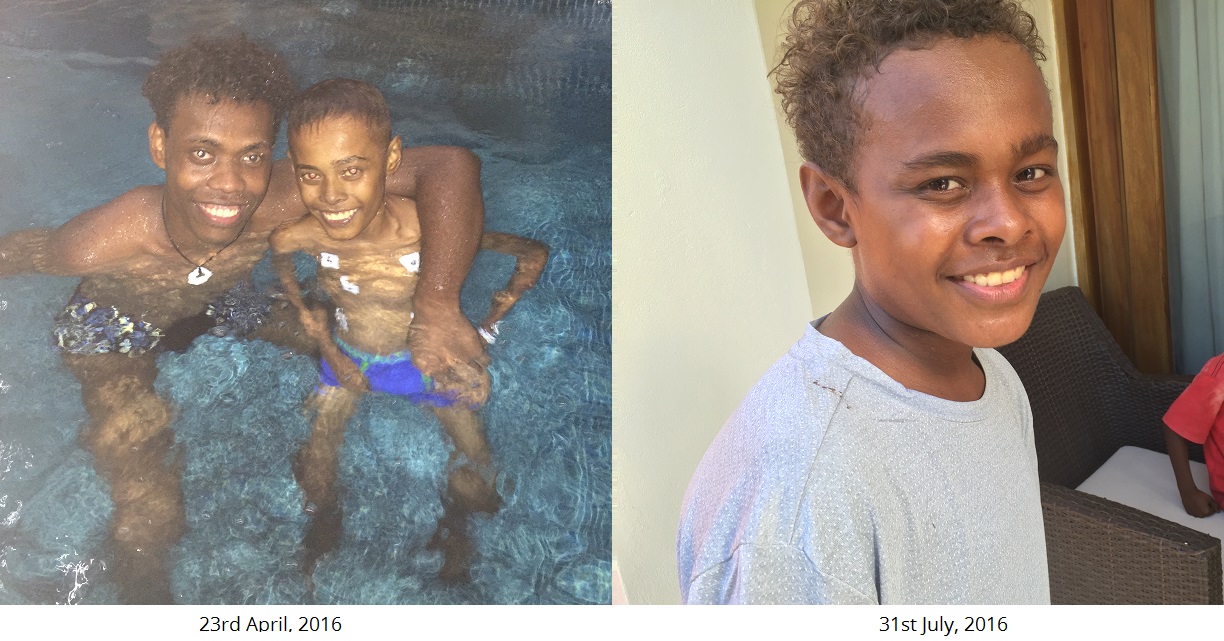 In the first photo above, Basil is captured here with a friend of the same age. This photo was taken a week before his operation here in Sydney. The accompanying photo beside it shows us Basil only three months after. So quickly can we see the change the medical treatments has had on his health and wellbeing. The photo was taken by Ian when he went to visit Basil in The Solomon Islands in July.
In August, Ian returned to Honiara to celebrate Basil's 18th birthday with him. It was a great day of celebrations for all. The photo captured in the article's header is from Basil's birthday celebrations.
Due to his chronic illness, Basil had missed many years of schooling. He has always wanted to become an aircraft mechanic and Ian is hoping to make this dream come true. Ian is currently helping several Solomon Islanders, including Basil, with their tuition fees so that they can achieve their educational goals.
Ian visits the Solomon Islands regularly and will be returning again next year in January. He will return accompanied by a medical team who will be treating patients in Honiara and Gizo. They are looking to prioritize patients who cannot be treated locally to come to Sydney.
"It's been such an honour and blessing to have had this opportunity to help a community less fortunate than us. I have met some amazing people and wonderful souls" Ian says as he shares with us his photos and story of the last year.
Save
Save
Save
Save
Save
Facebook (Like)

Google Plus