What makes Ian a successful investor
Facebook (Like)

Google Plus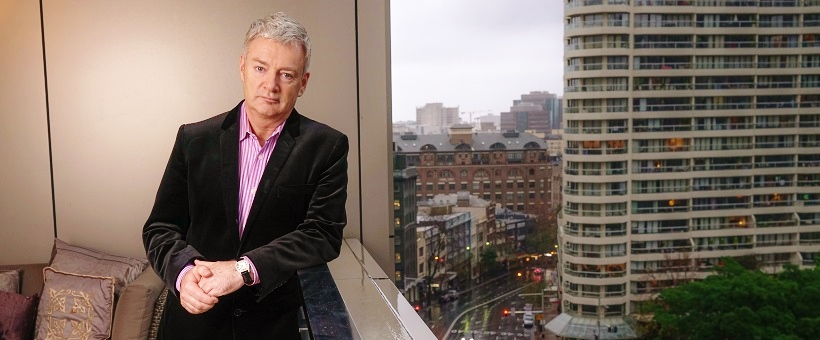 Just under 15 years ago Ian Hosking Richards was working as an unskilled labourer in a warehouse in Artarmon, Sydney, on an annual salary of $35,000. Now he sits on a $20m property portfolio with 50 properties. He doesn't believe he's done anything unique or anything cannot be replicated - in fact he's willing to share the strategy with people. And yet, very few people will achieve this same success. What makes him different? What is his secret?
Have a plan
18 years ago, I had a plan. I wanted an expensive British hand-built car, a great place to live and cash to burn, and I worked out how I could use property as an investment vehicle to pay for all these things. I followed the plan, which involved re-investing all my equity growth back in to property, until after 12 years I was able to start accessing cash to fund my lifestyle.
I now have that British hand-built car (Rolls Royce), living in an inner city apartment (pictured above) and generally have a 'millionaire' lifestyle. My finances are in reasonably good shape and my net wealth grew by over $1 million last year on a portfolio of around $20 million.
Have the strategy
I regarded my plan as 'science', not a game of chance. As Henry Ford once said, "Whether you think you can or you think you can't, you are right". Mr Ford was an uneducated man and not one of great sophistication, yet was one of the greatest businessmen of his time. I, myself, was not a man of numbers and I have a terrible memory. I followed the right mentors, worked out and honed the right strategy and did things based off the data. I didn't make emotional purchases - I made investment purchases based on growth etc. - not whether I liked the curtains or the colour of the tiles.
Have faith
You need to have faith in your plan and strategy. Deep down inside, I always knew that my plan would work. I believed that if I stuck to the plan and worked on my strategy, I would get the result. I have never played the victim. Not all of my investments have performed exactly as I had anticipated. However, my goals never changed. My attitude never soured. Instead, I tweaked the plan to get myself back on track.
have bigger aspirations
Sure, I wanted that car and a wonderful place to live but in the end, it really was about being about to earn enough to live well into old age and to be able to give back to the community.
A few weeks ago I turned 55. I don't feel that old. Actually I am probably healthier and fitter than I have ever been, thanks to a new found obsession with squash, as well as weight training 3 times a week. My days are full, but more balanced than they used to be. Typically, I go to the Rocket office at around 10am - an easy ten minute walk from my apartment. I usually leave at around 1pm to meet my squash coach for an hour's training.
The remainder of the day is devoted to giving back to the community. Most of my charity work is with the sick poor, and I have a special affinity with our near neighbours in the South Pacific, particularly The Solomon Islands, which I visit frequently.
At the end of the day...
It's all about you. Your intention. Your dreams. Your mindset. It is about your resourcefulness, not your resources.
What you decide to do today will determine where you end up in 15 years. Just as where I find myself today is a result of actions I took all those years ago. Not only did I achieve my material goals, financial freedom has enriched my life in another significant way – it has given me the luxury of time. I now choose how to fill my days, and no longer have to trade my time for money.
If you could do the same, how would you choose to fill your days? If you have no idea, maybe now would be a good time to give it some thought.
Facebook (Like)

Google Plus