Should you buy a home or an investment property?
Facebook (Like)

Google Plus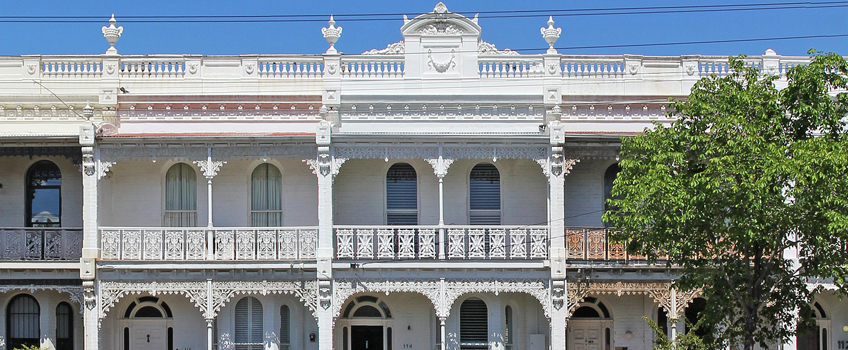 The great Australian dream of owning your own home is still deeply ingrained into our national psyche. Our parents and grandparents were able to get a good job, afford a good home and then branch out into investment properties if they had extra capital to spare. Unfortunately that is no longer the case with First Home buyers being priced out of the market even with good jobs and clever saving plans. In order to buy your first house or apartment, particularly in Sydney and Melbourne, you have to alter the traditional pathway. If buying your own home where you want to live is not a financial option, then maybe buying an affordable investment property should be the first step to owning your own home.
Rent while building a investment property portfolio
Early in his career when faced with the prospect of buying an apartment in a nice Sydney suburb, successful investor Ian Hosking Richards could not afford it. Prices were high and he did not want to burden himself with a high owner occupier mortgage so rented in an area he liked and started buying affordable investment properties interstate instead. Over the next 15 years he built up a multi $M property portfolio and brought his own home in Sydney off the profits. Had he just relied on the income of his job he may have never been able to afford the home he wanted in Sydney.
Renting may be the perfect lifestyle choice in the early stages of your career. You can probably afford to rent in the suburb you like but not afford to buy. Just like Ian, this may be alright for a while but you should not give up your dream of owning your own home, you just need to approach it differently.
The advantages of buying an investment property first
You can stay renting where you like to live and buy investments instead
No limitations on where to buy your investment – interstate can be considered
Tax deductible mortgage and expenses
Interest only loans are available for lower monthly repayments and better cash flow
Your borrowing capacity may be higher when buying an investment giving you more choice of where and what to buy
Buying cash flow positive properties can give you low risk and set and forget investing
You can leverage into more property as each property achieves capital growth
Create wealth for future financial freedom from a property portfolio
Buy the house of your dreams at the reward stage after building your investment portfolio
Move with the changing demographic market
The change to lone person households is transforming the Australian property demographic. Over the next fifteen years lone person households are expected to grow from 24% to 28% of households in Australia (source ABS). The average people per household is decreasing, currently at 2.6 per household (2011 census statistics). People are getting married later or not at all, they are having kids later or not at all and there is a preference for apartment living in convenient locations. Proximity to transport, shops, services, employment, cafes and entertainment is higher on the list of priorities for young people than buying an affordable home. Now is a great time to consider buying affordable apartment housing for the younger demographic in the major capital cities other than Sydney and Melbourne.
Rent for life or invest in property and build weatlh?
While you may feel that you are doomed to rent for life, investment properties are the smartest way of buying the property you want. Home ownership shouldn't be the privilege of the few, but the reality of the masses just as it was in generations past. To see how far away you are from purchasing your first investment property take the 'how ready are you to invest' test and we will make an assessment. The results might surprise you!
Happy Investing!
Save
Facebook (Like)

Google Plus