Your investment goals are melting
Facebook (Like)

Google Plus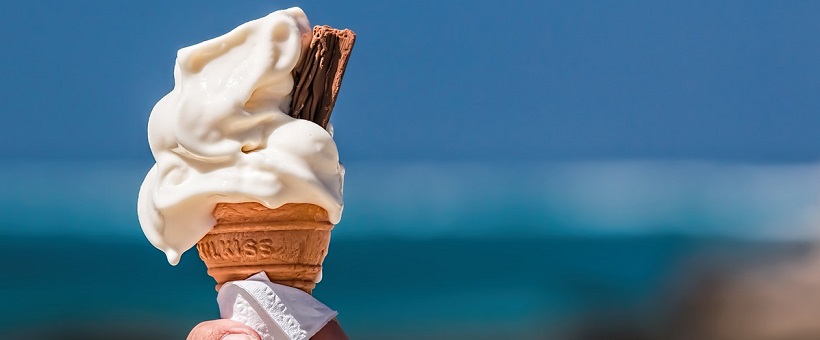 As every January rolls around, we all turn to make those resolutions and think of plans we'll make to take action on things that never eventuate. General Manager, Lindy Lear, turns and asks whether you'll be frozen with the same mindset as last year or will you look at your property investing goals with a fresh new set of sunglasses this January? Are you letting your stagnant investment goals melt away again?
Property investing is like eating ice-cream
When it comes to winter-time we can go off ice-cream as too cold to eat. Whereas in the summer, we do not think twice about it; the weather is hot and so, we eat lots of it. Yet the ice-cream is the same in both seasons. Relating that to property investing, there is always good property to buy in all seasons, yet some investors will procrastinate about buying early in the year letting all melt. Others will dive in and gobble it all up before the summer sun is gone. These summer eaters will get the kick start on their resolutions making it easier to complete the years' end of investment goals.
Below are some ideas of how to eat more ice-cream (I mean buy more property) for those starting to let their ice cream melt.
Low Income Earners
If you are a low-income earner you may freeze your future by
thinking
you can never invest. Yet a new year resolution to buy one single property may start the ball rolling to achieve bigger portfolio. Take a look at the steps below:
Step 1
: Complete a
Readiness to Invest
test and find out what you're missing (if anything) to get onto investment path.
Step 2:
Set a realistic goal and a time frame you want to achieve this.
Step 3
: Speak to a
broker
. Find out your actual borrowing capacity. You may be surprised at how much you can actually borrow and be more ready to invest than you think. If you have low income but stable employment, a savings plan, a good credit record, no credit cards and low living expenses, you may not be able to borrow big numbers,
but
you may still qualify for a loan.
Young investors
It's uncomfortable but it might be best - live at home with the parents. You'll save money, reduce your expenses and increase your ability to borrow
Others have their parents go guarantor for a loan or use equity in their parent's home to make investing possible
Combining forces and buying a property in a joint venture with a relative, sibling or friend is another great way to get started
As Ian Hosking Richards quotes in his latest book
90 Minutes to Property Success
- "It's more about your resourcefulness than your resources" when getting started with property. I highly recommend reading Ian's book if you are lacking goals and inspiration and want a low risk strategy to follow. Ian was a low-income earner ($36K!) when he got started.
Low performing property
Many investors in the property market have a low performing property and may be turned off ever buying another one. They are effectively freezing their future growth while letting the original goals melt away. Property markets go in cycles and a low performing property should not stop you planning to buy another one. Property is a long-term proposition for most investors and the median house price in Australian has increased consistently in the last 50 years. How do you get yourself out of a stagnant property spot?
Step 1:
Book in
to get a portfolio review done

Step 2:
Get a financial health check of your borrowing capacity and have your home and investment property re-valued.
Step 3:
Work with your property investment advisor to rework/adjust your investment plan
PERFECT property HUNTERS
So many potential investors are put off from taking the plunge until they find that right "hot" property. There's never going to be the perfect property and the seasons don't change its "hotness" factor. As a property advisor, I help clients focus not so much on finding a "hot" property, but on finding a property that matches their risk profile, their financial circumstances, their borrowing capacity and their strategy. My recommendations for a property to buy is based on what will give both capital growth and positive cashflow but most importantly is based on their goals towards achieving their success.
Get out there! - and don't let your ice cream melt! Happy investing for the new year!
Facebook (Like)

Google Plus