Townsville Market Update September 2017
Facebook (Like)

Google Plus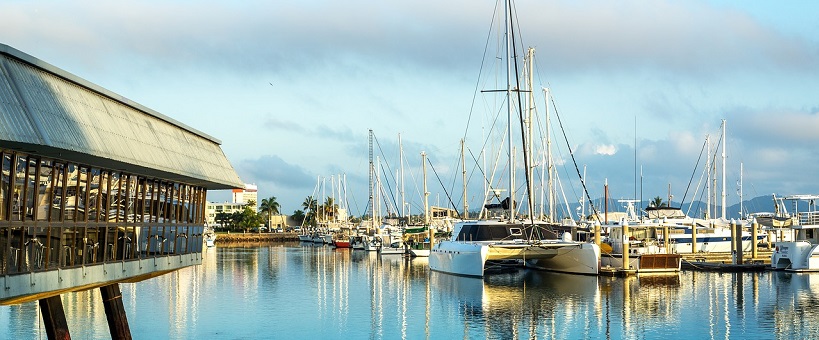 For the last few years, it looked like Townsville was the forgotten city, chugging along on its own. With a decline in interstate tourism and youth unemployment reaching over 20 per cent in July, 2017, government bodies and development organisations are ready to bring the city to a thriving glory.
Already, one can see a shift in discussions in property circles about Townsville. The National Top 10 Best Buys 2017 report has marked Townsville as one their top 10 cities for property investing. Also after five years of falling rents, Townsville is finally seeing an upward shift in their rental market, with much owing to Defence Force relocations.
Below, we take a closer look at the promising projects and initiatives slated for Townsville that are sure to boost the property and economic status of the city.
major upcoming projects
There are scores of new projects slated for the Townsville region, with many looking beyond 2018. Infrastructure Association of Queensland chief executive Steve Abson, as quoted in the Townsville Bulletin, has said that work in the Townsville and North Queensland region would "climb from a low of about $200 million in 2015-16 to about $1.6 billion in 2017-18."
Some of the major slated projects include:
To see a full list of projects for the Queensland Government's Department of State Development, please see here.
ENCOURAGING TOURISM & SPEND
In the year ending June 2017, it was found that less Australians were traveling to Townsville with the segment 'visiting friends and relatives' in the largest decline, falling 29.4 per cent. Townsville Enterprise Ltd Tourism and Events is working with city councils to turn things around. Here are some big changes that look to boost tourism beyond international tourists visiting Magnetic Island.
INCREASED FLIGHTS AND AIRPORT UPGRADES
The Townsville Airport started a $10m upgrade and facelift earlier this year. With growing potential for the site encouraging local flights, airlines have added more Townsville rotations across the Australian capitals. Tigerair are providing budget options and Virgin Australian have added flights during peak periods, such as the Watpac Townsville 400.

Townsville Airport has just facilitated its busiest August on record for passenger movements with 150,700 passengers.

RETAIL DEVELOPMENT
With the completion of Willows Shopping Centre's $70 million redevelopment and 11 new stores opening last month, there seems to be much excitement and confidence in the Townsville retail sector. Big name retailers like Coles are vying for new locations in Townsville, securing a spot already at Fairfield Central. Fairfield Central has also recently lodged a Development Application for Stage 3 - a $24 million expansion.

Another highly anticipated project is a $40 million redevelopment of the Castletown Shopping World. If approved, will begin in 2018.
boost to employment
The positive tourism and retail sector growth in Townsville is encouraging in addressing the low youth unemployment rate in the Townsville region. The great infrastructure developments and projects mentioned above such as that of Adani will be adding a great boost to employment, along with a helping hand from the government.
STATE INITIATIVES
A new youth procurement policy, which started on the 1st September, 2017, is actively addressing the region's youth unemployment rate. The policy requires that all major government funded infrastructure projects include a minimum of 15% of apprentices in their workforce.

The Back to Work Youth Boost has seen a major uptake in Townsville where employers are offered incentives for hiring long-term unemployed jobseekers and young unemployed workers.

FEDERAL INITIATIVES
Townsville has put forth a bid to be part of Canberra's workforce decentralisation plan. The plan will require Townsville to host any of the Federal Government's departments.

This will not only boost the local employment rate of those living in the region but also inject much needed funds into their economy from relocated public servants. The government is incentivising relocated public servants with faster promotions and more often.
Facebook (Like)

Google Plus