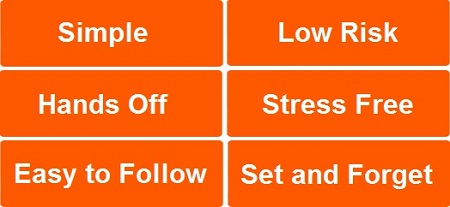 Simple, Low risk & hands off
Our investors have benefited from Rocket's investment philosophy which is based on Ian Hosking Richards' real-life success story of building a $17 million property portfolio over more than 15 years. Ian has always believed that investing in property should be easy and low-risk. Keeping things as hands-off as possible means you can 'set and forget'; set your strategy and then put it out of your mind to focus on the things that count in life.
To follow our philosophy, Rocket will take the time to understand your goals and financial circumstance, ensure you have enough information and education to make a good investment decision, and then give you ongoing support after purchase. As you build your portfolio, we'll guide you to keep you on track to achieving your goals.
7 steps to property success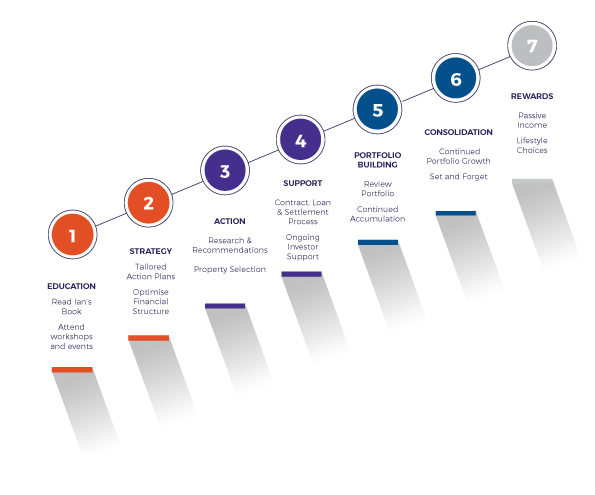 It doesn't matter where you are on your property journey, we can help. Our expert property advisors will help you climb to property success. If you've accelerated past the education phase and are ready to invest or need help growing your current portfolio, contact us today.
GET STARTED ON YOUR FIRST STEP
Learn more about Rocket's Property Investment Strategy, download the first four chapters of Ian's eBook '90 Minutes to Property Success' today for free.
Free eBook Download