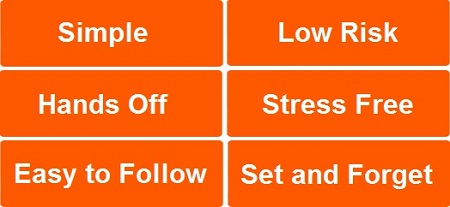 stress-free property investment
You'll benefit for Rocket's investment philosophy as much as we have. Based on Ian Hosking Richards' real-life success story of building an over $15 million property portfolio over the last 15 years, Ian has always believed that investing in property should be easy, low-risk and stress-fee. Keeping things as hands-off as possible means you can "set and forget", set your strategy and then put it out of your mind to focus on the things that count in life.
To follow our philosophy, Rocket will take the time to understand your goals and financial circumstance, ensure you have enough information and education to make a good investment decision, and then give you ongoing support along the way. As you build your profile, we'll guide you to keep on track to achieving your goals.
Choose the strategy that suits you
Property investment can be, simply, confusing. With so much information, much of it contradictory, how can you filter and process it in a meaningful way, especially without experience? When property can be used in so many ways to create wealth, how do you not get bogged down in the detail?
You might get the recommendation from one "expert" to buy new properties so you can easily anticipate your income stream, and attract a premium rent that is more tax efficient. Another expert might advocate the exact opposite and to invest in older, cheaper properties. Which one is right? They probably both are. Because they've done the research, found strategies that work for them and stick with them.
Our advice to you is to research the strategies available to investors and find the best one to suit your circumstances before starting to look for property. This allows you to focus only on information relevant to your chosen strategy, cutting down enormously on due diligence and ending up much less confusing.
To find out more about Rocket's Property Investment Strategy, download Ian's eBook 'Rocket Fuel' today for free.
Free eBook Download