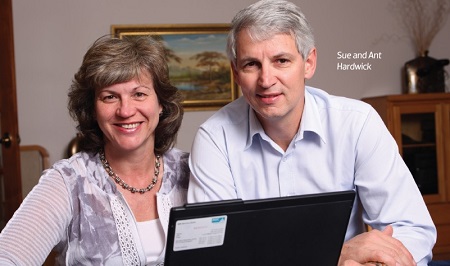 Ant and Sue Hardwick
From Unable to Get Credit to millionaires in just eight years
Ant and Sue Hardwick landed in Australia eight years ago with just enough money to cover the deposit on a Perth unit. Now, they're the owners of a portfolio worth over $4 million – and with another $1.2 million under construction.
"It helps to find someone who is an investor and who you can trust to give you advice – and you need to get educated."
Read their first published story here
Read the latest update on Ant and Sue

Pieter and Eileen Engles
Never Too Late
Eileen and Pieter Engels started investing in property in their mid-forties. They're now well on their way to a rich retirement.
"We've been contributing to super funds but they've been losing money. Property is crucial for the future."
Tim Halling
$30,000 Income, three Properties
At one time, Tim Halling slept on the floor because he couldn't afford a bed. Now, thanks to his canny buying decisions, he owns three investment properties.
"You've got to make sure you're happy with what you're buying and you don't get pushed into anything you're not comfortable with."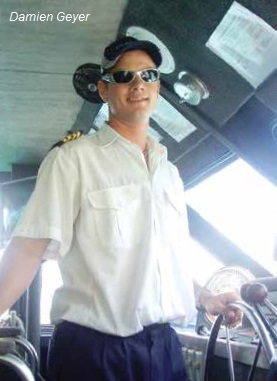 Damien Geyer
Sailing into riches
Aged 31, with plans to retire by 40, Damien Geyer's ever-expanding portfolio is something to marvel at.
Michael Kelly
My little money-maker
Having never invested in property before, Michael Kelly got his investing off to a bang with a unit that he purchased with almost no money down. The icing on the cake is that now it practically pays for itself.
Testimonials
"Rocket Property Group's Property Advisor Christine has put exceptional effort into assisting me with my investment decisions which will help secure my financial freedom when I retire. She has exceeded all my expectations when it came down to providing me with answers to the many questions I had as a beginner investor. Together with Ian Hosking Richards, they have taken the time to carefully assess my financial situation, reviewed my financial goals and have designed a personalised strategy that will help achieve my goals."
Michala, NSW
"The Rocket team have been fantastic. They've offered us information, support, inspiration and mentoring through our wealth creation journey. We've purchased several quality properties through Rocket, as well as independently through our own research as active investors."
Renee, QLD
"Our problem was fear – fear of who to trust! There are so many voices out there. The question becomes who to trust! We found Ian, Lindy and the team from Rocket operate with integrity and professionalism. We also found they're good at calming the nerves of first-time investors."
Jules and Glennis, NSW
"Your team are professional and obviously very experienced. Our questions were always answered, even the minor ones. And you always took the time to help when we needed it. Nothing was ever too much trouble."
Rodrigo and Catia, VIC
"Before meeting Ian, we were about to get ourselves up to our necks in debt to build a new home. With no retirement plan in place and no super, our future was looking rather bleak. Within a very short time period of meeting Ian and his team, we consolidated all our debts and now own three property investments. We now have a bright future, peace of mind and look forward to our early retirement. Our money now works for us. And with two growing teenage daughters, we'll now be teaching them how to invest for their future."
Helen and Andrew, NSW
"I had no idea where to start with investment properties and was unsure who to trust for straightforward advice. Rocket had unending patience in explaining things to me in simple English and guided me step by step through the entire process. I now feel comfortable and confident. I now have my third investment property and feel a lot more secure about the future."
Adam, NSW
"Rocket Property Group has been fantastic. I had many years of dreaming, reading and hearing of the latest big scheme for financial independence. I could never really commit to anything due to time, cost, and apprehension. Most importantly, I couldn't trust anyone. I was fortunate enough to meet Ian from Rocket and get to know him on a personal basis before he revealed he was a property guru. In time, I approached Ian and Lindy with heart in my throat, and leapt into my first property with them. I can honestly say it was a completely smooth process, with all the handholding I needed and assistance at the drop of a hat. This was also the case for my second property. I'm looking to buy my third property with Rocket soon. And when the broker says yes, I will be given Ian, Lindy and the team a call."
Ray, NSW
"It was about 18 months ago that I got in touch with Rocket to get a bit of information and do some general research. Fast forward to now: I've converted what was my principle place of residence to an investment property, purchased three additional investment properties and am living in a trendy rental apartment in the city much closer to work. I couldn't be happier."
John, VIC
Save
Save
Save
Save
Save
Save
Save
Save
Save
Save
Save
Save
Save
Save
Save
Save